CARing for FAMILies SINCE 2004
Holly Services Hawaii is a Japanese-owned home care provider in Oahu. We have provided care services to American residents in Los Angeles and San Diego since 2004. Holly Services was established to provide compassionate, quality Japanese-style care for seniors in Southern California, and now Hawaii.
Our parent company, SOU Holdings, is located in Tokyo, Japan. It runs senior care facilities, nursing/home care services, childcare, funeral services in Japan. We have exchanged knowledge with them and enhanced the quality of services. Our friendly caregivers provide a broad range of in-home care services so that your loved ones can age in place comfortably in their own homes.
Our Director, Kan Kosugi has been working in Hawaii since 2013. He understands many struggles that many elderly residents in Hawaii are facing such as shortage of helping hand and lack of knowledge and information in senior care.
With those issues in mind, our goal is to provide the best care possible and work together as a team to enrich the community in Hawaii.
SECURE BUSINESS
We bring high-quality standards and services to Hawaii. Our goal is to meet clients' satisfaction and contribute to the Japanese American community. Our business is licensed by the Hawaii Department of Health. We have required certain insurances, bonds, and safe operations to protect clients and employees from any risks such as injuries and property damages.
Selected caregivers
We take extra measures in screening our caregivers with detailed background checks, professional abilities, and, most of all, warm-hearted character. The staff of Holly Services have orientation and in-house training to ensure the quality of service. Also, Personal Care Aides employees completed the State-approved training for Personal Care services.
Our caregivers are covered by liability insurance and workers'
compensation, so you can be assured that your loved ones are in
good hands.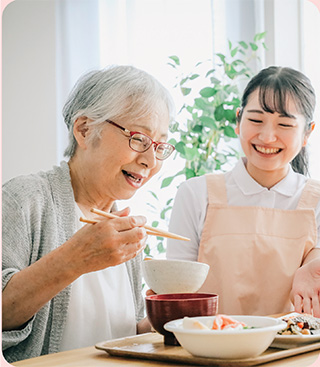 How

to start?

Contact us to begin reviewing your needs, preferences, health conditions,
and services frequency and hours.Then, we take your input and match you
with the best suitable caregiver.

Next, our director will visit your residence for a FREE in-home consultation.

All parties agree on a service plan and an effective match between our
client and the caregiver, and then the service would start.