As more families are finding out the benefit of aging in place for parents with Alzheimer's, such as competitive or lower rate than nursing homes, retaining their independence and most importantly – staying comfortable in a familiar setting, understanding risks associated with elders living alone with Alzheimer's can ensure your loved one's safety and well being.
A person with Alzheimer's living alone are at an increased risk of:
Increased cognitive degradation due to poor diet
Loneliness and isolation
Falling and/or wandering away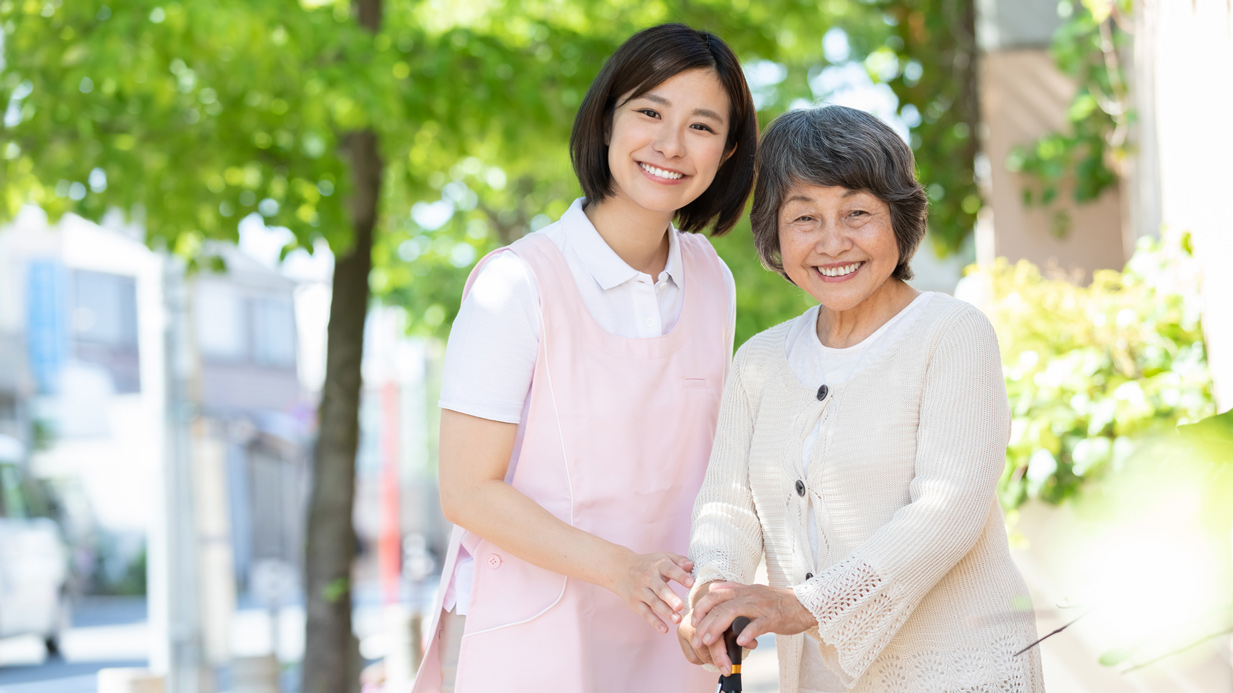 Increased cognitive degradation due to poor diet
Research suggests that poor diet speed up the affect of the cognitive decline of elders who are facing an Alzheimer's or dementia. As a person's cognitive function degrades, he/she can forget to eat and become confused on what to make so they resort to microwave dinners and other unhealthy choices. Hence, proper nutrition is key to keep them healthy both mentally and physically.
One of our areas of specialty is Japanese home style cooking, which often includes meals that are high in fish and vegetables. Studies have found that fish is one of the most important factor to keeping one's cognitive reserves high and vegetables come in second. Cognition encompasses abilities such as memory, speech, attention span, spatial coordination and mood that affects so much of one's daily lives, practicing good nutrition will not only reduce one's risk of dementia/Alzheimer's but will pay huge dividends in overall well being for you and your loved one as we age.
Our caregivers assist in cooking nutritious, balanced meals with a person's preference in mind.
Experts agree that talking and paying attention to others enhance brain health. Caregivers at Holly Services are trained to encourage your loved one to be socially and mentally active by engaging them in a safe nurturing environment. Companionship care not only provide meaningful conversation, but also playing games like jigsaw puzzles, memory exercises and accommodating going outside to community centers that make a positive difference in the quality of life.
Supervision (Falling and wandering away)
Although the exact causes of wandering is still not fully understood, there usually is an underlining motive that motivates them to wandering away. This behavior can be distressing for families and dangerous for person with Alzheimer's. To prevent wandering, our caregivers provide these strategies to mitigate the risks.
– Activities and exercise assistance to reduce anxiety and restlessness
– Making sure locks are secure
– Supervise the person on a continual basis
– Reporting changes in behavior and/or increased confusion to families and office staff
All the above exacerbate conditions related to Alzheimer's but for large number of families, the best solution is to hire a part time in-home caregiver that can ensure that your loved one is fed properly, keeping the place and themselves neat but above all: provide compassionate company, supervision and stimulus to keep them mentally/physically healthy and independent as long as possible.